The Pups: Alaskan Malamutes
---
Week one below !
Alaskan Malamute puppies are they not just the cutest! They must be one of the most bear like looking of all breeds I know. The alaskan malamute pups below are three days old!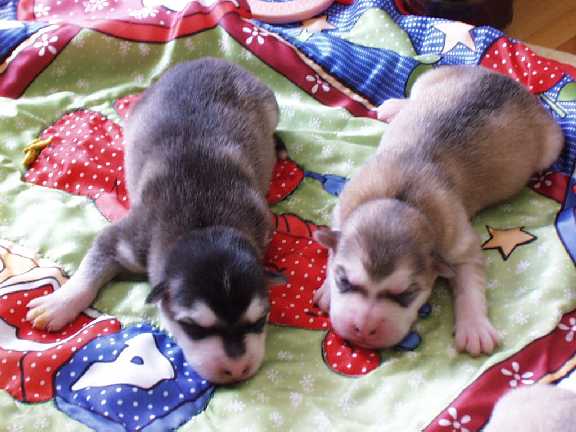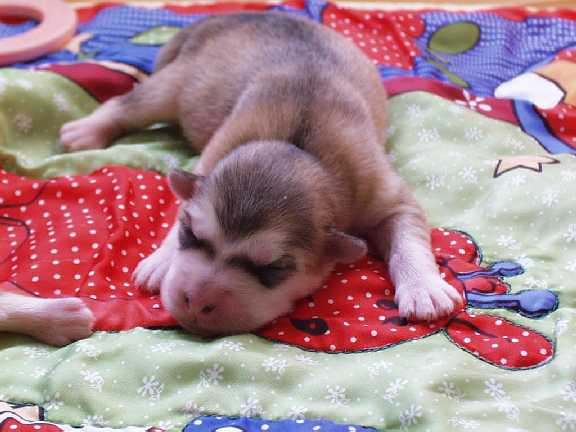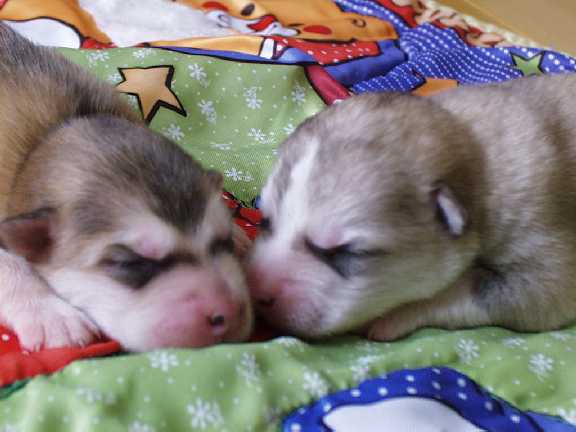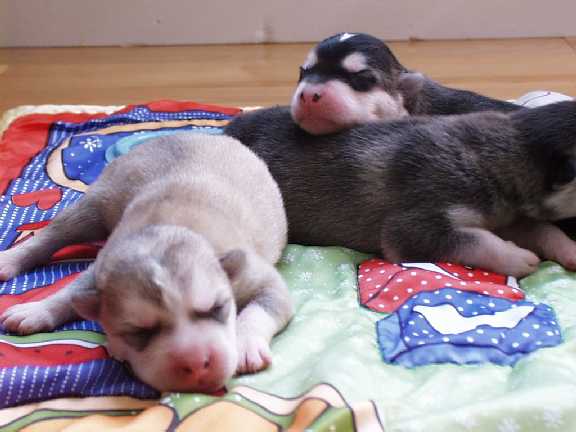 Please Take the time to vivsit all my alsakan malamute pages . There are many pictures I know but well worth the trouble. If you would like to see more pictures of my alaskan malamutes just e-mail me!
LOVE LIFE ! LOVE AN ALASKAN MALAMUTE!